Longitude Floor Plans
Posted:
Longitude Floor Plans
Longitude floor plans allow for one or two bedroom design styles among the 48 residences that will be created for this mixed-use development. Paul Benson and Michael Hawking of EBL Partners are collaborating with  Jose Vidal & V3 Architectural Group of Miami whose expertise in design excellence has been honed over 33 years of residential, industrial, hospitality and historic preservation projects. Residences at Longitude will be priced from $269k to more than $500k. Floor Plans are as follows:
Studio Loft
The studio loft comes with a master Bedroom and master bath, which includes a spacious walk-in closet. There is a kitchen with bar area, and open-concept living room/dining room. The Studio Loft provides approximately 1,121 square-feet of living area.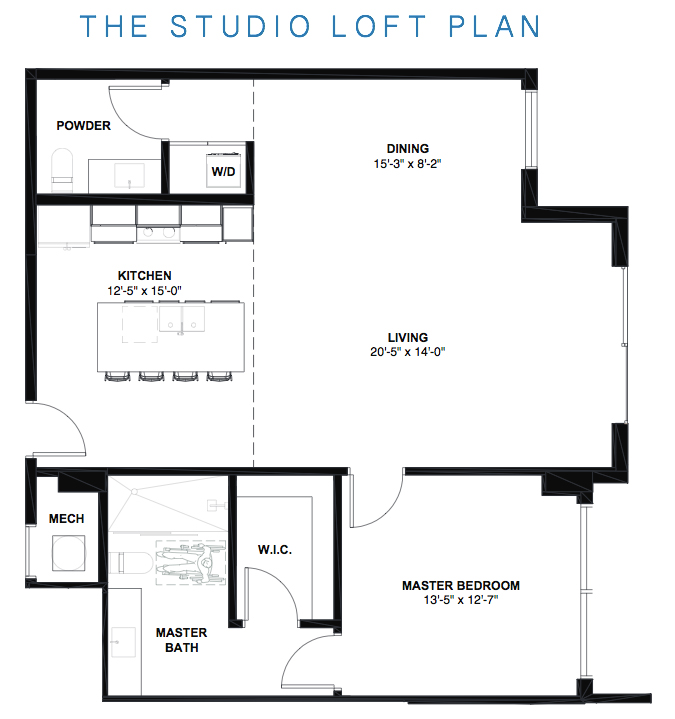 Loft Plan
The conventional loft at Longitude offers a master bedroom with master bath, complemented with spacious walk-in closet. There's also a kitchen and the open-concept living & dining room leads to a 76 square-foot terrace area. The Loft Plan allows for approximately 841 square-feet of living area.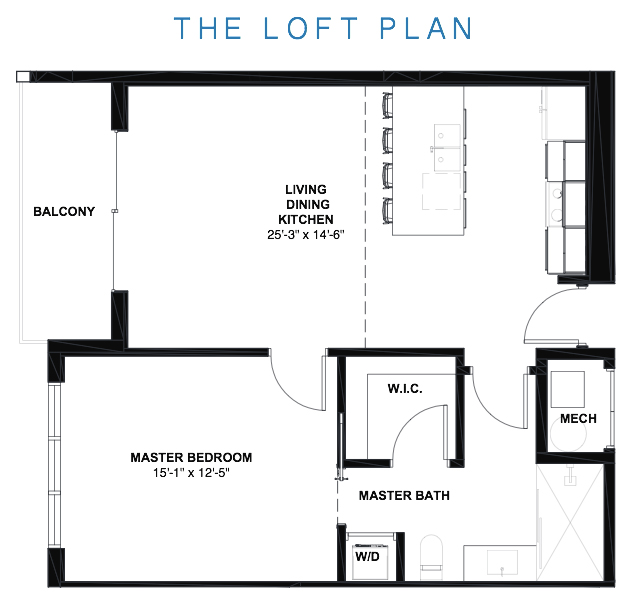 Latitude Plan
The Latitude floor plan provides for two bedrooms (master & guest) which both come with their own bathroom. Beyond the kitchen is an open-concept living & dining room which leads to a 105 square-foot terrace. Latitude allows for approximately 1,320 square-feet of living area.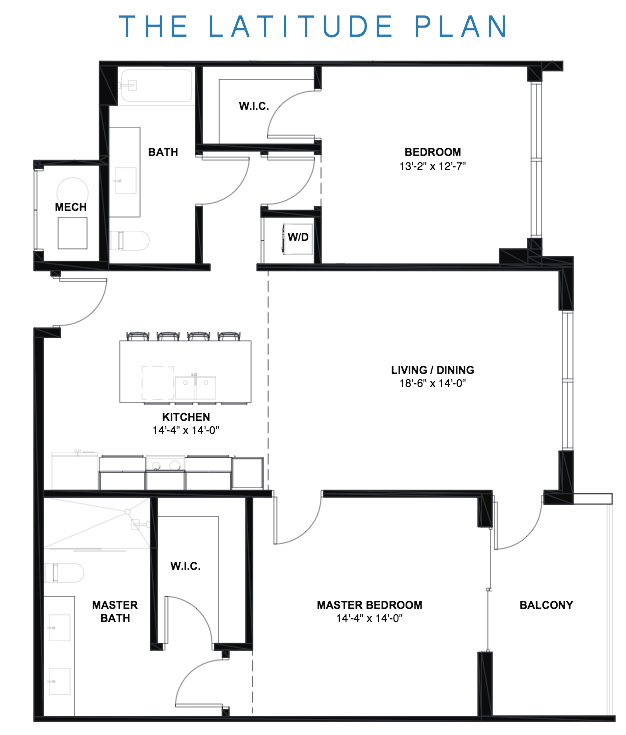 Longitude Floor Plan
The largest of available floor plans, Longitude accommodates a master suite with master bath as well as a guest room and additional bathroom. Other nuances include a balcony at either end of the residences; one that is just off from the kitchen, and another off from the living room and master suite. Longitude provides approximately 1,549 square-feet of living area.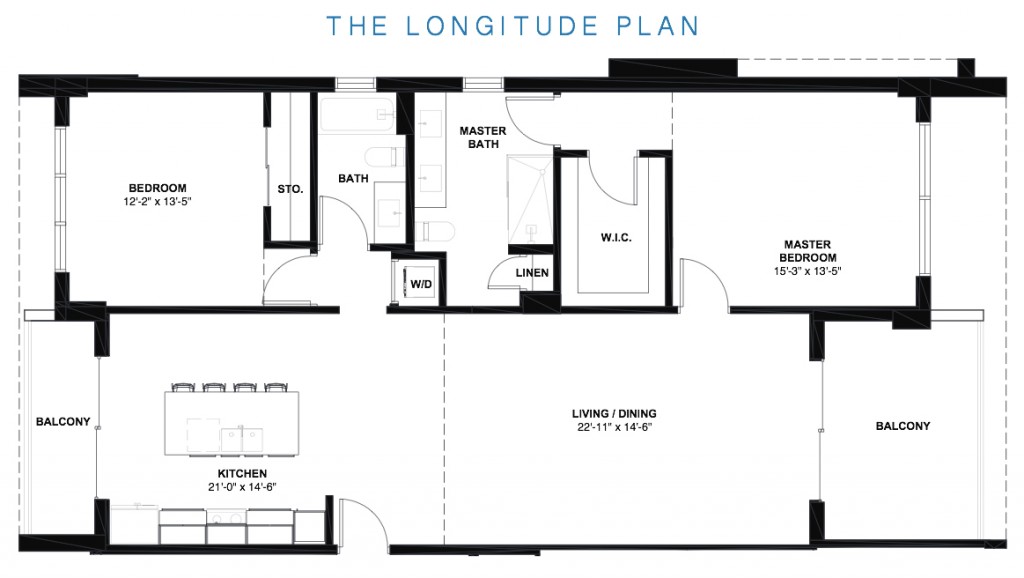 Click here to register to receive more information on Longitude as soon as it is made available